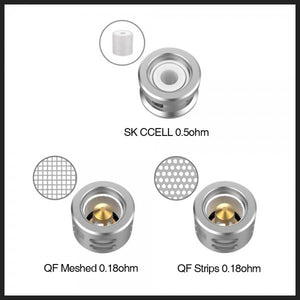 These coils are designed for their SKRR Tank only.
QF Meshed - 0.2ohm - 50-80w
The meshed design creates intimate contact with the organic cotton wick for rapid and even heating and insanely rich flavour.
QF Strip - 0.15ohm - 50-80w
The strip design provides rapid, even heating. QF strips claim to be the longest lasting coil choice.