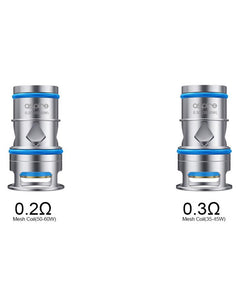 The Aspire Odan vape coils are designed for use with the Aspire Odan vape tank and the Aspire Odan Mini tank only.
Utilising 80% linen fibre and 20% organic cotton wick, for a real emphasis on flavour, this replacement coil is available in two separate options; a 0.2 Ohm mesh option or a 0.3 Ohm variant.
We advise using high VG e-liquids of 60% and above for best performance.
Contents: 3 x Odan Coils
0.2 Coil - 50-60w
0.3 Coil - 30-45w