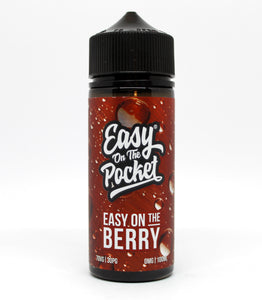 *Don't forget to add your nicotine shots to your bottle, nicotine sold separately, you can add these HERE*.
Introducing their newest range, its everyones favourite brand Wick Liquor, this affordable budget range has your pocket in mind without compromising on quality, rest assured you can expect normal Wick Liquor quality.
Berry loves UNITE! This mix berry squash drink is the perfect all day vape to quench your vape thirst!
100ml Of E-Liquid In A 120ml Shortfill Bottle
Space For 2 x 10ml Nic Shots
70% VG / 30% PG
Designed For Sub Ohm Vaping/Can use in MTL with right device
Made In The UK
Childproof Cap
Tamper Evident Seal
Recyclable Bottle
Ingredients List: Propylene Glycol (30%), Vegetable Glycerine (70%), Food Grade Flavourings
Base Flavours: Mixed Berries, Squash