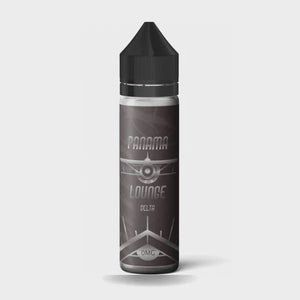 *ALL shortfill bottles come with ZERO nicotine, don't forget to add your nicotine shots HERE*
Rich, creamy and packed with exclusive Wick Liquor profile elements. Panama Lounge is an open nod to the early days of transatlantic flight, when the fuselage was packed with contraband and the passengers had no idea they were sat on top of London's next Black market commodity.
A sweet high of Lafayette caramel sundae with rich undertones of Louisiana dark tobacco leaves.
UK Made
80/20 VG/PG
50ml shortfill
Takes 1 x 10ml Nic Shot
Child Safe Cap
Tamper Evident Seal
Ingredients List: Propylene Glycol (20%), Vegetable Glycerine (80%), Food Grade Flavourings - Made in ISO Clean Room
Base Flavours: Caramel, Cream, Tobacco