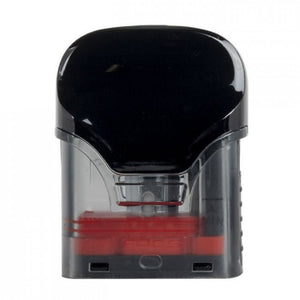 The Uwell Crown replacement pods are designed for use with the Uwell Crown pod kit only. This pod is available in two variants; a 1.0 Ohm pod or a 0.6 Ohm pod.
With a 2ml e-liquid capacity, these pods feature an easy refill method due to the top filling port. An adjustable airflow toggle on the side of the pods offer a loose inhale or a tighter draw, whatever the user's preference.
With a housed coil, maintenance is at a minimum, simply replace the pod once flavour deteriorates. We recommend pairing both variants of this pod with high PG e-liquids of 50% and above.